Company gifts in Spain
If you are looking for company gifts, you are in luck because you have found an agency with more than 14 years of experience, that provides corporate gifts and promotional material throughout Spain, including the Canary Islands.
And we speak fluent English!
We are an agency that can help you throughout your purchase process, so don't overthink and contact us to request a quote without any commitment.
In our general catalog of company gifts we have more than 4.000 references of promotionals items, each and every one of them can be personalized through different personalisation methods.
In our company we have a fairly wide assortment of original company gifts to offer to your customers, suppliers or employees, so that they get a good image of your business.
And of course we could help you with your promotional gifts for events in Spain!
Tech company gifts
Technology is increasingly present in everyday life and, luckily or unfortunately, it is a fundamental element for all of us.
Therefore, technological company gifts in Spain are the perfect gift to publicize your business, since you will know that the article will be used constantly and, therefore, they will see you at all times.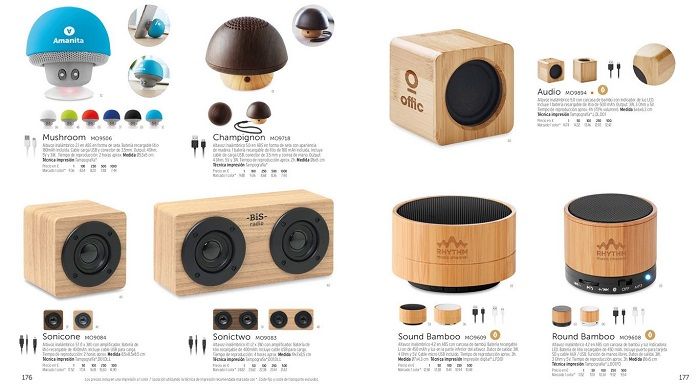 Personalized bags
One of the most used advertising gifts in recent years has undoubtedly been personalized bags, since businesses and stores are no longer using plastic bags, becoming aware of the environment and taking advantage of these company gifts that provide great brand visibility.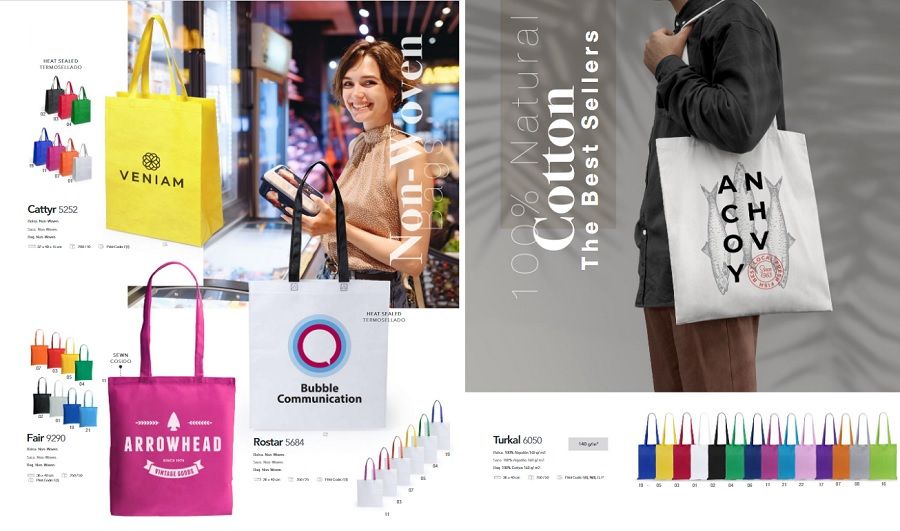 We have a large assortment of original personalized bags to offer to our customers as promotional products in Spain.
For large volume orders, we have the option of placing the order through the «asia express» service, with unbeatable prices and with more than 1,000 different models so that you can be sure that no one else has the same personalized bags.
Have in mind that this could take up to 45 days to be delivered in Spain.
But we have many models of advertising bags in stock that can be delivered anywhere in Spain in a period of between 5 and 10 days.
One of the best models of cheap personalized bags is the Nox, a Non-Woven bag that comes in 8 colors to choose from, which you can combine by ordering different quantities of different colors.
Cotton bags
Among all our models of personalized cotton bags, we highlight the Geiser model.
They are personalized cotton bags that come in 8 different colors to choose from. You can place your order combining several colors, with the same price as if you order all of the same color.
The Geiser model bags in 100% cotton material in a wide range of bright colors are 40 x 36 cm in size with 70 cm long handles and a sewn finish. Resistance up to 7kg of weight. These bags can be personalized in up to 4 colors.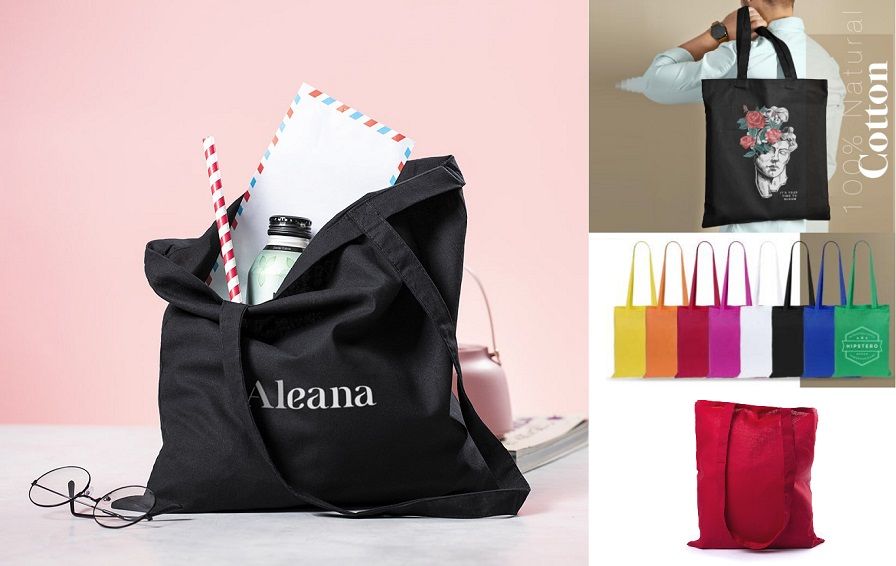 Branded water bottles
In our catalog of company gifts we have a wide variety of branded water bottles as well as drums, glasses, cups and other containers.
You will find a wide variety of models, colors and types of marking for your branded water bottles.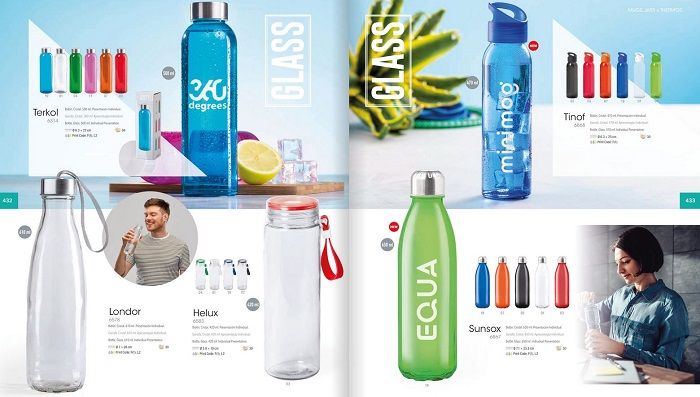 You can find all these items in our cathaloge, where you can see thousands of items.
Do you want to see our 2022 catalogue?
Personalized notepads
Personalized notepads are not just company gifts to give away at training courses or conferences.
Promotional notepads are, in our opinion, a perfect company gift to give as a welcome pack together with personalized pens with the logo of our company or brand.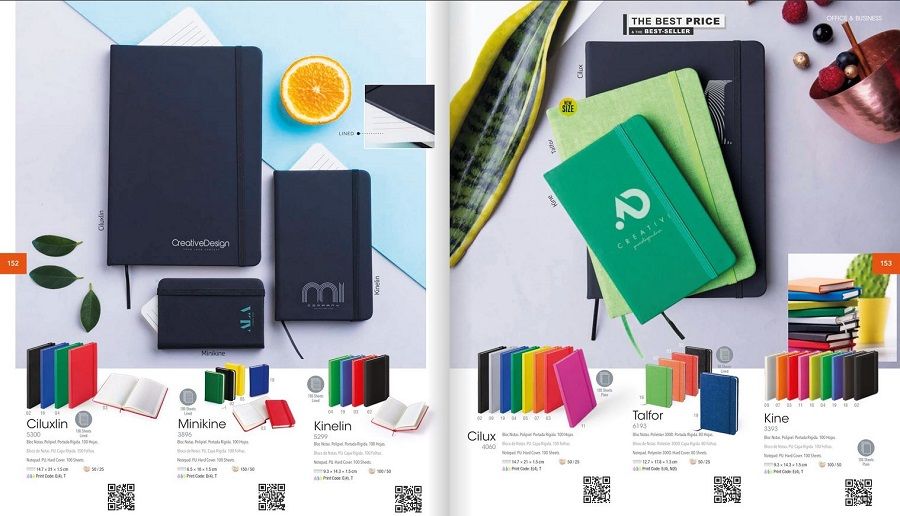 Some of our happy clients: